Derbyshire Food and Drink Fair, Elvaston Castle
Posted on
I've had a busy week preparing for the Derbyshire Food and Drink Fair this weekend 17th and 18th May 2014 at Elvaston Castle Country Park. We'll be in the Craft Marquee Stand No. C4.
I've come up with a new display idea using blank canvasses from the local art and craft shop so I'm hoping it'll work. Today is getting the new displays finalized before tomorrow and if they work, I'll blog about it next week.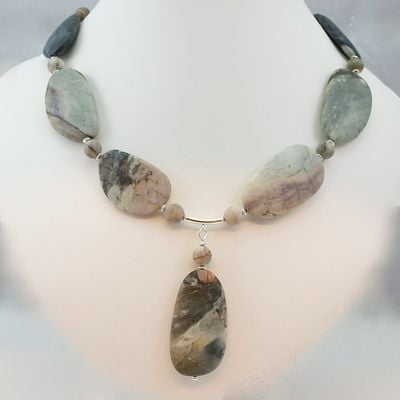 I also have to finish off the back of a stunning, chunky necklace. Here is a photo showing what it looks like. Let me know what you think of it, and if you get chance to come along to the fair, please call by and say 'Hi'.
Julie x