Refreshing my 'worn out' Fashion Jewellery
Posted on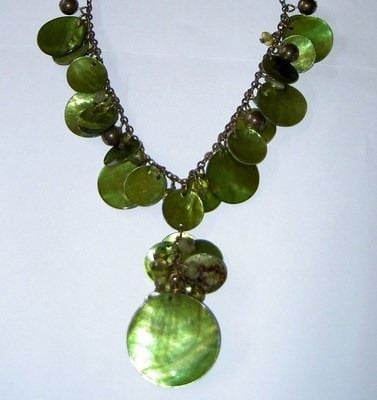 Click on this link http://en.wikipedia.org/wiki/Costume_jewelry for a great description of Fashion Jewellery, otherwise known as Costume Jewellery.
I am a person that hates throwing anything away and therefore, takes time over buying anything (not just jewellery). I would rather pay more for what I really want knowing that it will last years. In the past, with jewellery though, the choices were limited: the High Street Jeweller with very fine, petit pieces that did nothing for me, or were out of my price range, or fashion jewellery which was much more exciting but had a relatively short life. Luckily, today, there is so much more choice.
However, over the years I have purchased some lovely, fashion jewellery but have got frustrated when a favourite piece started to look tatty and I still wanted to wear it, or it has been made from a Copper based material which reacts with my skin, leaving me surrounded by an unpleasant metallic aroma.
Now I have no excuse. With some of the pieces I love, there is the opportunity to refresh them replacing cheap plastic crystals and pearls with Swarovski Crystallized Elements and gemstones, the Brass or worn out silver plated chain with Sterling Silver and chunky Silver Plated charms that are now more coppery than silver with Precious Metal Clay, something I've not had a go at yet!
Today is the day I start, with a lovely green necklace on a Brass chain!
Julie x