Symphony dress from All Saints
Posted on
Went to Birmingham yesterday looking for Christmas presents, but came home with the Symphony dress from All Saints for me. It looks fab on, and can't wait to wear it. I already have boots similar to those shown and now need to save up for the bag. Maybe I'll be lucky and get it for Christmas!
Below is a collection of jewellery that would look amazing with this set, and is available to purchase from my on-line shop. Unfortunately, I haven't mastered the art of adding my own designs to Polyvore yet!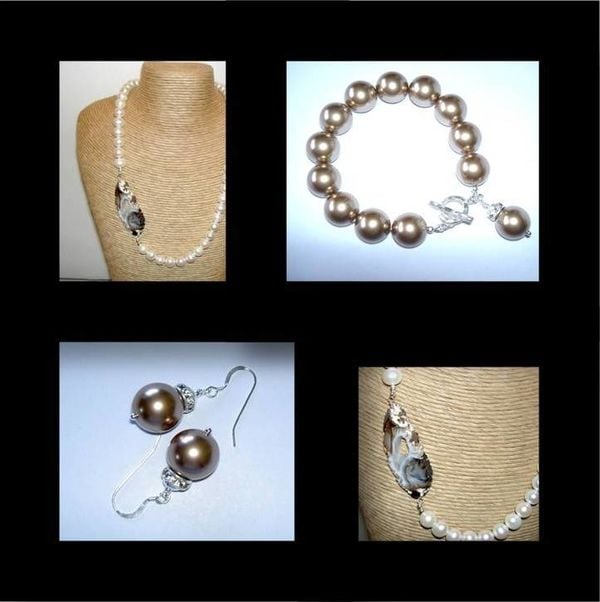 Large white Freshwater Pearls with a focal offset Agate Geode slice, Crystal Pearls Bracelet (Bronze), with Charm and Crystal Pearl Earrings (Bronze) available from this website.