Preparing for Chatsworth Country Fair
Posted on
I'm really looking forward to my next show on September 2/3/4 where Julie Walton Jewellery will have a stand in the Rural Crafts Association marquee at Chatsworth Country Fair. It isn't a place I've taken my jewellery before, and with attendance reported as being around 100,000 there's an air of anticipation and nervousness around the house, particularly as I'm a perfectionist and everything has to look just so for me to be happy with it.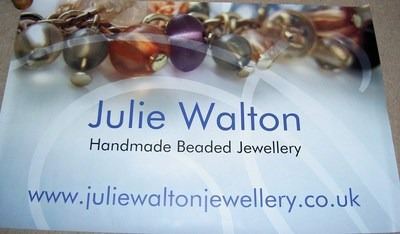 However, there is lots of preparation to do beforehand to ensure the stand looks really professional. We have to bring the whole stand with us so Son and I are off to collect stand fittings and associated paraphernalia such as curtains, extra lighting, etc, from Mum and Dad's today so we can do a 'dummy run' at the weekend. My Mum, Jean Martin Originals, has been in the business for a number of years and is well kitted out for this type of fair, than goodness!
Over the past few weeks I have been busy ordering extra display equipment, most of which arrived yesterday, and a banner (which I am really excited about) so if you do go to the Fair, look out for me and please come and say 'Hi'.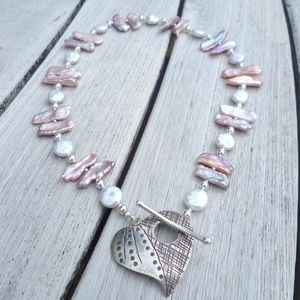 Thankfully, most of the orders have arrived now and I can turn my attention back to making jewellery. I already have some lovely pieces (two pretty coin and stick pearl necklaces with the most amazing
Thai Karen Hill tribe silver clasps and a bold, modern looking facetted, matt black Onyx and Sterling Silver necklace) waiting to go to the Assay Office for hallmarking but I don't want to be too hasty in taking them as there may be more. Luckily, the Birmingham Assay Office provides a quick and professional service. I'm also expecting a delivery of Swarovski Crystallized Elements today, so hopefully there'll be some glitz on the stand too.
Hope to see you there
Julie x